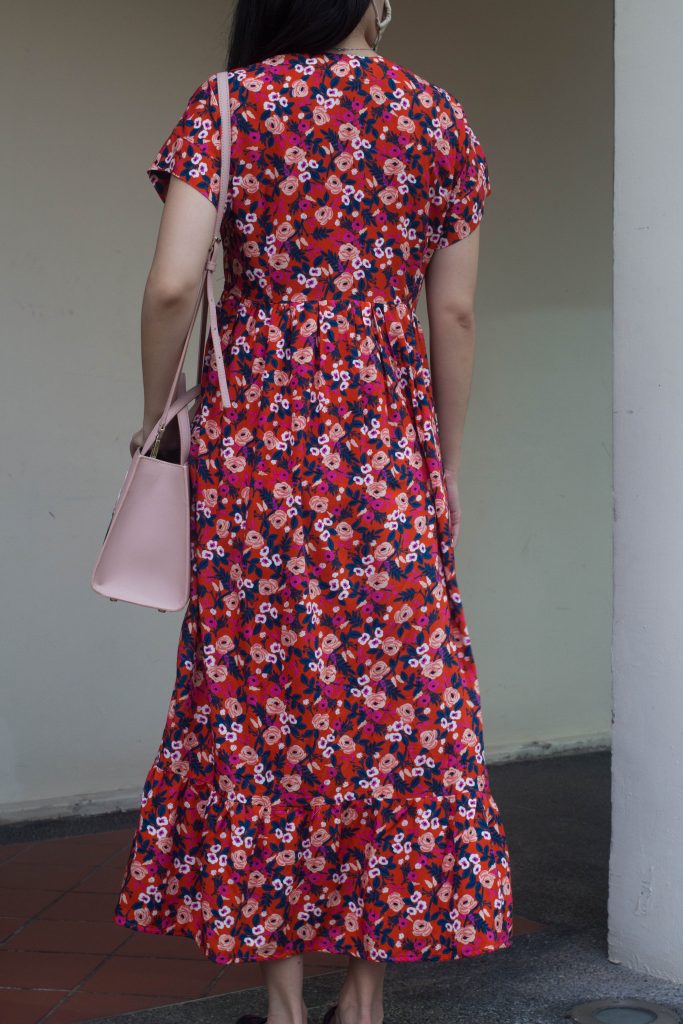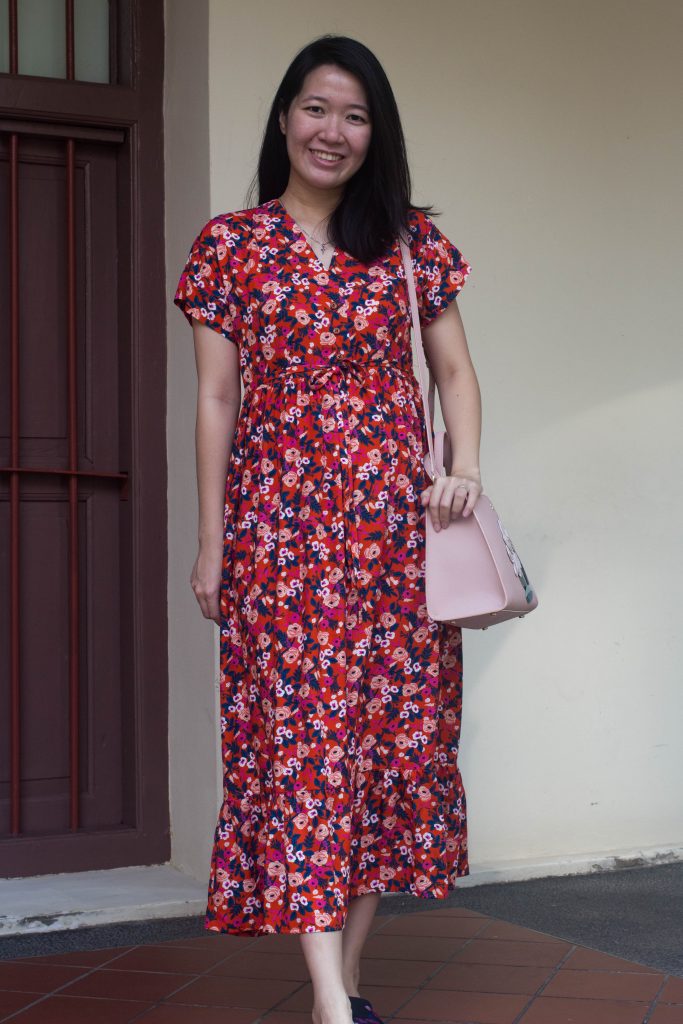 2021 must be the year of Chalk and Notch Fringe Dresses for me because this is my second one and I already have another cut out and ready to be sewn up! This is completely out of character for me as I rarely find the motivation and time to make a pattern up more than once – even if I really love it. I guess I must really, REALLY love this pattern!
And to be honest, what's not to like? It's a relatively straightforward sew, it fits well out of the envelope, it looks polished enough for everyday workwear and semi-formal occasions, and the bodice pairs well with a variety of skirts.
For this make, I wanted to showcase this gorgeous Cotton and Steel Rifle Paper Co print rayon by using it in a flow maxi dress that would be easy to wear (I might live on an island, but sometimes I feel like maxi dresses can veer TOO "resort wear" for trips to the mall). I came across a number of Fringe Dress hacks with tiered gathered skirts and I figured this would be an excellent way to go. Most of the posts I found didn't have specific measurements on the lengths of the tiers, however, so I've included them below under "pattern alterations". For reference, I'm 162cm tall. I hope that helps!
On the fabric – I bought this RPC rayon many moons ago (I think it was from the Rifle Paper Co Les Fleur collection?) and had it stashed away. As always, Cotton and Steel rayon is a dream to handle and sew with – even the buttonholes went without a hitch with a single layer of interfacing. I hardly wear such bright colours (and almost never reds, save for burgundy) but since Chinese New Year was fast approaching I thought it would be appropriate. I think this is the first time I've ever actually worn a bright red outfit for the Chinese New Year festivities! I hope this means I'll be lucky this year 😉
Pattern: Chalk + Notch Fringe Dress
Size / View: View A without cuffs, grading from 4 in the bust to 8 at the waist
Pattern alterations: (1) Shortened the bodice by 1.5cm; (2) Moved waist ties to the side seam instead of in the front or back darts; (3) added a gathered 2-tiered skirt – 1st tier: 63cm long (excluding seam allowance) by 1.8x of the bodice waist seam measurement, 2nd tier: 20cm long (excluding seam allowance) by 1.8x of the 1st tier width measurement.
Fabric: Cotton + Steel Rifle Paper Co rayon