Following on from the my post earlier this week, here's a quick update on some NEW Black Friday / Cyber Monday sales that have just popped up yesterday and today!
30% off ALL patterns, ending TONIGHT, Friday Midnight PST!
Colette Patterns needs no introduction in the indie sewing sphere; from the Myrtle to the Laurel and their new Dahlia pattern, they've had sewists across the blogosphere raving about their easy-to-follow, beginner-friendly patterns and instructions.
Despite the great reviews, I only own one Colette pattern, the Dahlia, which I bought on impulse during their 15% off introductory sale. The thing is… Colette patterns are really quite expensive (U.P. US$14 or $12 for a PDF pattern), and that's put me off buying any more of their patterns so far. If you're budget-conscious like me (it sounds so much better than "cheapskate" doesn't it), THIS IS YOUR MOMENT! CARPE DIEM!
As for me, I'll be taking this chance to snap up copies of the Laurel and Iris (pictured above) patterns, both of which have been on my wishlist for a long, long time.
20% off all PDF Patterns throughout this weekend!
Now to my knowledge Megan doesn't celebrate Thanksgiving (her being in Australia and all that) so I was thrilled to find out she was throwing a Black Friday sale anyway! Megan's patterns were the very first few patterns I bought when I was just starting out, and I would highly recommend them to anyone who likes her style. (She's also incredibly responsive on instagram, which is so encouraging for anyone who is just starting to discover the wonder that is the online sewing community! Thanks Megan!)
I currently own her Breakwater Collection pattern pack (pictured directly above) which is a set of 4 patterns sold for the price of 3. A great bargain, if you ask me! I've sewed up the Eucalypt Tank and Dress and found them incredibly easy to grade between sizes and a quick make (instant gratification ftw). I also have plans to sew up the popular Tania Culottes (two circle skirts that make up a single pair of shorts how ingenious is that?!) and the Cascade skirt before Christmas, so be sure to pop back by this space if you'd like to see how those turn out! I also happen to think her Darling Ranges dress (first picture above) is adorable and have seen many cute versions on instagram so be sure to check that out too.
20% off patterns from Friday through to Monday midnight (EST) using the code THANKS20!
Now strangely enough, this offer hasn't been advertised on True Bias' official blog / website (as far as I can tell), but it was posted on Kelli's instagram page, which is official enough for me!
I haven't made up either the Hudson pants or Sutton blouse as they don't really fit into my style profile, but I've seen numerous makes across the blogosphere and they look awesome! For one, I'm really loving Heather Lou of Closet Case File's rendition of the Hudson pants (below) – how on earth these bloggers manage to make a pair of lounge pants look like acceptable daywear, I will never know.
If you've been looking for a comfy pyjama pants pattern, or if you want to get into the track pants trend, then you might want to check the Hudson pants out.
Sew Caroline has sales from Black Friday through to Cyber Monday, with a different sale category on offer for each day!
Friday: 50% off PDF patterns
Saturday: 30% off apparel and accessories
Sunday: 40% off printed patterns
Monday: 25% off EVERYTHING!
I've been eyeing the Out and About Dress for a while now, simply because I have a RTW dress that looks almost identical to the pattern and is a dream to wear! I may or may not be adding this to my shopping cart today…
If you follow Sew Caroline on instagram, you would have seen this gorgeous tote (below) posted earlier this week. You guys, if shipping from US / Canada was not insane I would be snapping this baby up in a heartbeat. If you like sewing and a good pun, THIS TOTE IS FOR YOU. (Bonus points if you like Iggy Azalea!)
All kids patterns $5, all women's patterns $10, all paper patterns $15 and all tees and totes going for $15 each!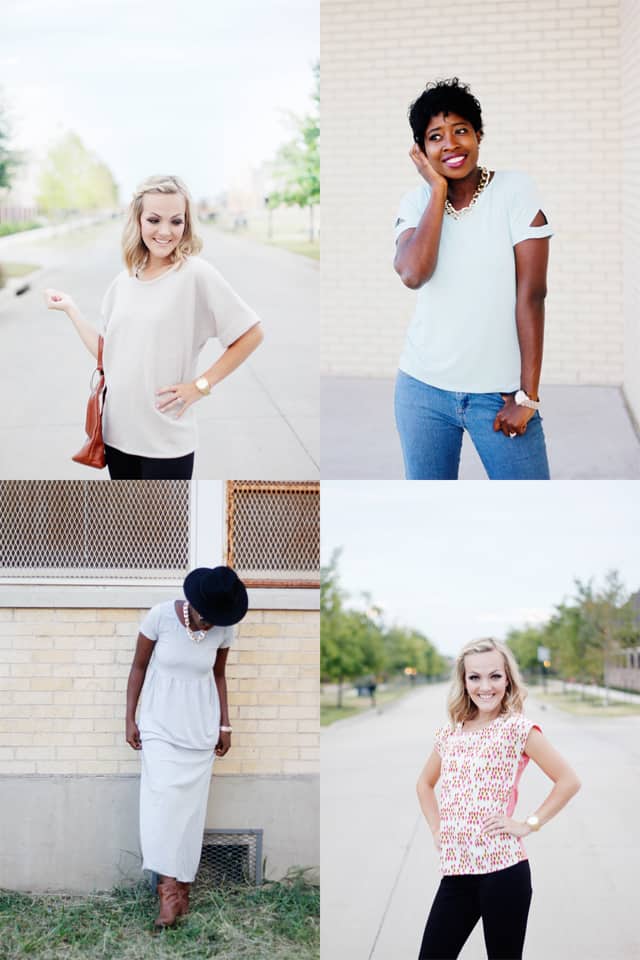 They've also got special bundles / packages going for a real steal, so if you've been eyeing anything from their store be sure to get over there and check it out!
I personally won't be picking up anything from the store (student budget woes), but if I had the spare cash, or a kid, I would definitely be grabbing a hold of the children's patterns or a tote (or two!)
20% off ALL patterns on Monday, 1 December 2014 from 6am to 10pm MST!
I've never shopped from Indie Sew before but have spent many an afternoon poking around their site admiring the collection of pretty patterns for sale. In case you're not familiar with the site, Indie Sew is a platform that aims to bring together the sewing community and promote the work of independent designers. So if your favourite indie designer isn't hosting a Black Friday sale this year, fret not! Pop by Indie Sew and fingers crossed, they may have your desired pattern in stock.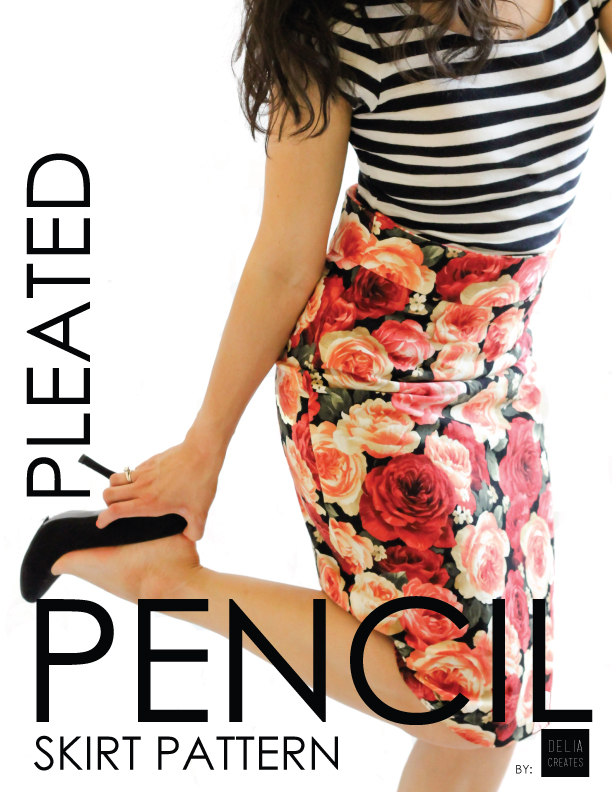 I've been wanting to pick up Delia Creates' Pleated Pencil Skirt pattern for a long time now, so I was really excited to find it available in the Indie Sew shop at a really good price. Time to get cracking on that work-appropriate wardrobe for next year!
McCall's, Vogue, Butterick & Kwik Sew
And last but certainly not least, the McCall's company is having a sale on ALL lines through Monday, 1 December 2014! Butterick & McCall's patterns are going for $3.99 apiece, Vogue patterns are selling at $5.99 each and all Kwik Sew patterns are priced at $6.99 each.
I know shops in the US run sales on Big 4 patterns all the time, but as an international customer it simply isn't worth the money to ship patterns from a single line (eg. Butterick) as and when these sales come out. Having all these lines on sale at once means that I can bulk purchase and ship them back at a lower cost!
I may or may not have already put in an order for 7 patterns this morning… which may or may not be the following:
Vogue V8784 – a wrap dress for woven fabric
Butterick 6129 – an off-shoulder dress
Butterick 6090 (above) – a pleated button-down dress
McCall's 6696 – a shirt dress that EVERYBODY seems to be making at the moment
McCall's 6505 – a lace shift dress
McCall's 6028 – a sheath dress with raglan sleeves and contrast panel
Kwik Sew 3614 – a structure shorts pattern with fly front (I opted for this instead of B6061 as I heard Kwik Sew has a better crotch curve than Butterick. I'm not too sure how accurate this information is as I've never sewed pants… EVER, but I sure am excited to find out!)
And that's all I have for now! I may update if new sales pop up over the weekend, but in the meantime, GO FORTH AND SPEND YOUR MONEY! MAY THE BLACK FRIDAY SHOPPING LUCK BE WITH YOU.